In April this year, our client Tianchang Kanghong petroleum pipe Co., LTD. puchased our φ820 tube induction thermal expanding production line. Including Induction Thermal Pipe Expansion Machine, Graphite Sparying Machine, Steel Pipe Straightening Machine.
At present, the induction Thermal pipe expansion machine and graphite spraying machine have been successfully completed. Recently, the user will dispatch the relevant leader and technical personnel to my factory for project acceptance. And we have also made arrangment, and actively cooperate with the acceptance team to complete the acceptance task.
Believe our client will greatly expand their business and improve the company's production capacity after using our equipment!
φ820 Steel Pipe Graphite Spraying Machine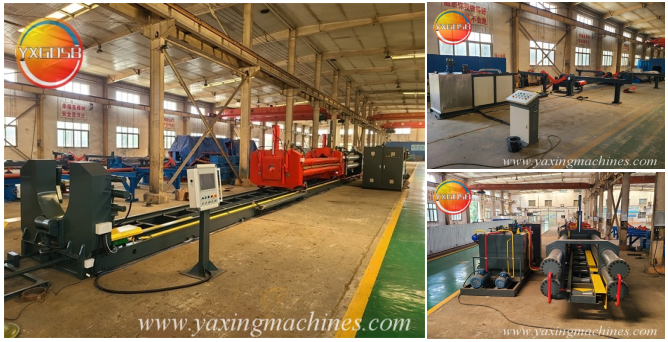 φ820 Steel Pipe Induction Heating Expansion Machine Unit